Beginner's Guide to our recruitment software and resume management system
TalentLists is an integrated Recruitment software and Resume Management System. With our system, you can upload, store, and search resumes from anywhere in the world, and collaborate with your co-workers.
You can also use it to track applicants, manage candidates and interviews.
The System is an integrated recruitment software, which builds a centralized recruitment database to manage resumes, applicants, interviews, candidates, skills and talent pools. With the help of our system, all the information is connected and stored for searching, analyzing and reporting.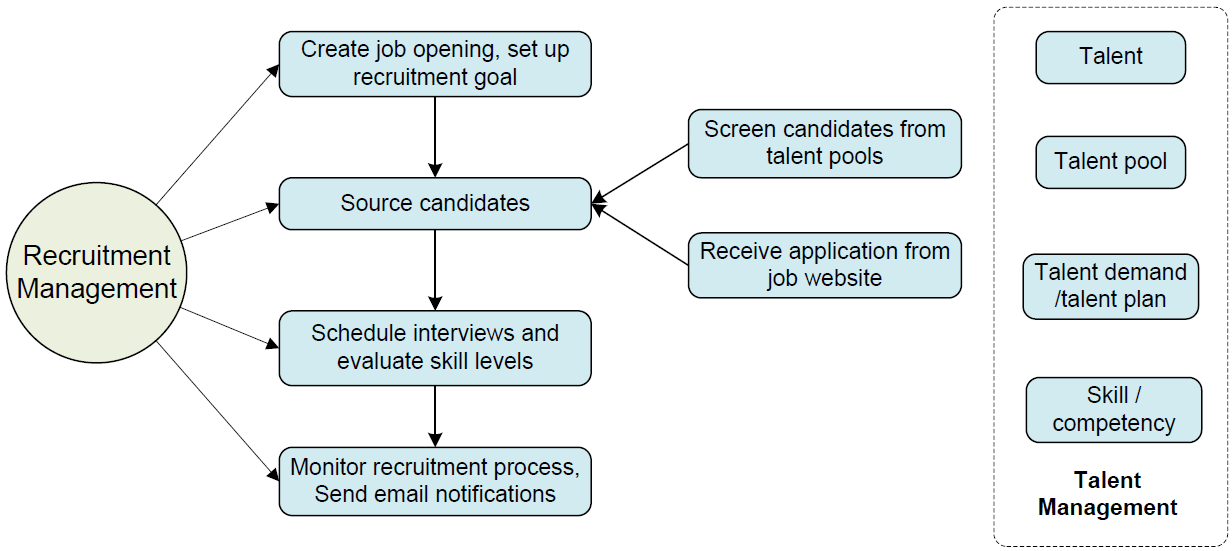 TalentLists Resume management system is easy to use, just 3 steps to begin:
Upload resumes or add candidates manually, and group them into talent pools;
Add job opening, and accept job application, and manage interviews for applicants;
Optionally invite your co-workers, so you can collaborate with them on interviews, recruiting tasks, and manage resumes together.
Depend on your distinguished requirement, you can:
Manage and track applicants
Create new job openings;
Add candidate for the opening created;
Assign interviewer, schedule interview, evaluate skills and record recruiting results and steps.
Receive resumes from recruiting websites and parse them automatically
Create new job openings;
Apply recruiting email address dedicated to the job opening;
Add an email address to let those websites to send application emails to that address.
Manage talent pools and talent skills
Create talent pools;
Create talent and assign them to different talent pools.
Plan for future talent demands
Identify the critical job positions;
organize related recruitings and talent pools.
With Talentlists.com, the hiring manager can:
Create a job position opening, listing what you want, like how many people planned to hire, where is the job location?
Find appropriate candidates from our talent pools, or just add a new candidate manually;
Schedule and assign interviewers for those candidates;
Make hiring decisions based on all the interview results;
......
Review recruitment progress for improving.
We automatically track everything for you, like all the coordination tasks, interview schedules and tasks. You can review the process details for ongoing process optimization. Check out our feature page to learn more.